Meet the McCormick Electrical Services Inc. Team
Tom McCormick
Tom(Owner)
Tom started McCormick Electrical Services in June 1999 after several years of working for one of the areas largest electrical contractors. After graduating from John Glenn High School, he joined the National Joint Apprenticeship and Training Committee (NJATC) and began his career as an Electrician. As a big believer in continued development, Tom has completed various training courses over the years including Success Group International's Technician Training, UTA Technician Training, Generac & Kohler Generator Training courses, and Nexstar Service System Training. As a second-generation Fire Fighter, he has been a Volunteer Fire Fighter serving the North Liberty Community for over 31 years. Growing up on a farm, it's no surprise that he raises cattle and is an avid tractor collector. In his spare time, you'll find him tinkering in his workshop and doing projects around the house. His advice for homeowners is to "stop and ask for help from a professional sooner rather than later". "Thanks in advance for giving ME the opportunity to serve YOU!"
JC
Jason(Lead Service Technician)
As our Lead Service Technician, Jason is often charged with the responsibility of solving some of the most complex electrical problems in our client's homes. His love for the trade began his Junior year of High School when he helped to completely wire a brand-new home in his Building Trades class. He joined our team his Senior year of High School through his school's Cooperative Education Program where he began his extensive training to become a service technician. He has completed training with UTA, Nexstar Service System, Modern Residential Wiring, and Kohler Generator Residential Service Training. After more than 6 years of service work, he still enjoys meeting new people and looks forward to solving unique electrical projects! When he's not helping our clients with their electrical needs, you can find Jason camping, riding his horses, and spending time with his friends and family. His advice to homeowners is to "update the batteries in your smoke detectors".
Robert
Robert(Warehouse Manager)
As the Warehouse Manager, Robert is responsible for inventory, ordering and dispersing materials, facility maintenance and vehicle upkeep. Robert joined the team in 2018 and plans to start his training to be a Service Technician as soon as he finishes school. Following in his dads' footsteps, Robert is a Volunteer Cadet with the Liberty Township Fire Department and will become a 3rd Generation Fire Fighter once he completes his training. Robert is a self-taught auto mechanic and in his spare time you almost always find him working on a car, truck, or tractor.
Blake
Blake(Service Technician)
As a Service Technician, Blake uses his expertise to helps our clients with diagnosing problems, making repairs and educating our clients about electrical safety. Blake joined the team at McCormick Electrical in 2020 with a couple years of electrical experience under his belt. He has completed training with UTA, Nexstar's Service System, and most recently with Nextech Academy. Blake really enjoys help our clients resolve their safety concerns and recommends that homeowners "always call a professional when something electrical doesn't work". In his free time, Blake enjoys racing cars, fishing, and spending time with his fiancé and their two dogs.
Aeron

Aeron(Office Manager)
Aeron handles the day-to-day operations of the of the office along with bookkeeping, payroll, scheduling and dispatching. She joined the McCormick Electrical Services team in 2012, bringing with her over a decade of management and customer service experience. After graduating from Indiana University in 2003 with a B.S. in Criminal Justice, Aeron spent the next several years home raising her 3 children. In her spare time, she enjoys traveling and spending time with her family and friends. Her advice for homeowners is to "Always choose a professional".
Karen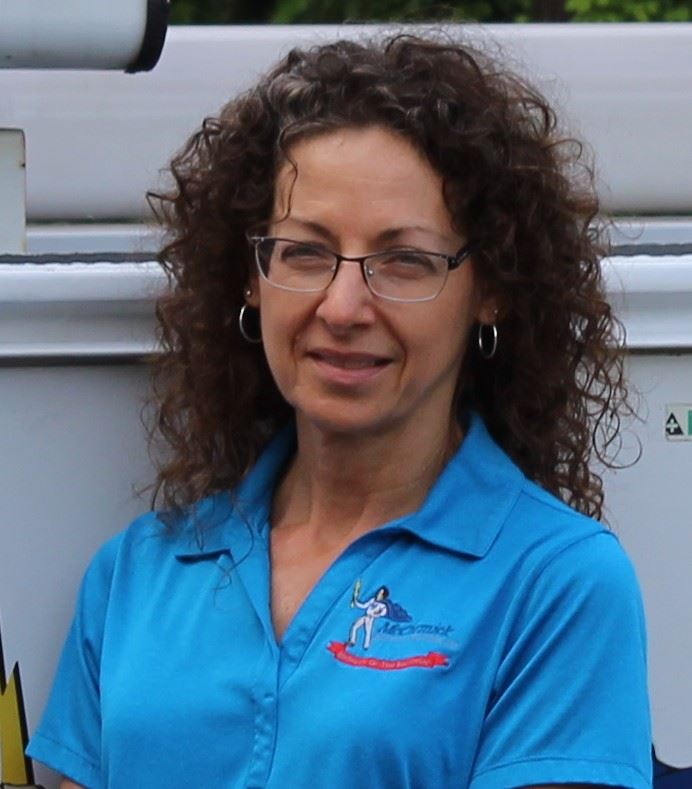 Karen(Administrative Assistant)
As Administrative Assistant, Karen is responsible for a wide variety of tasks around the office including managing our fleet, conducting safety trainings, and updating our employee handbook. She is a Certified Yoga Instructor and enjoys a variety of exercise programs.
Britley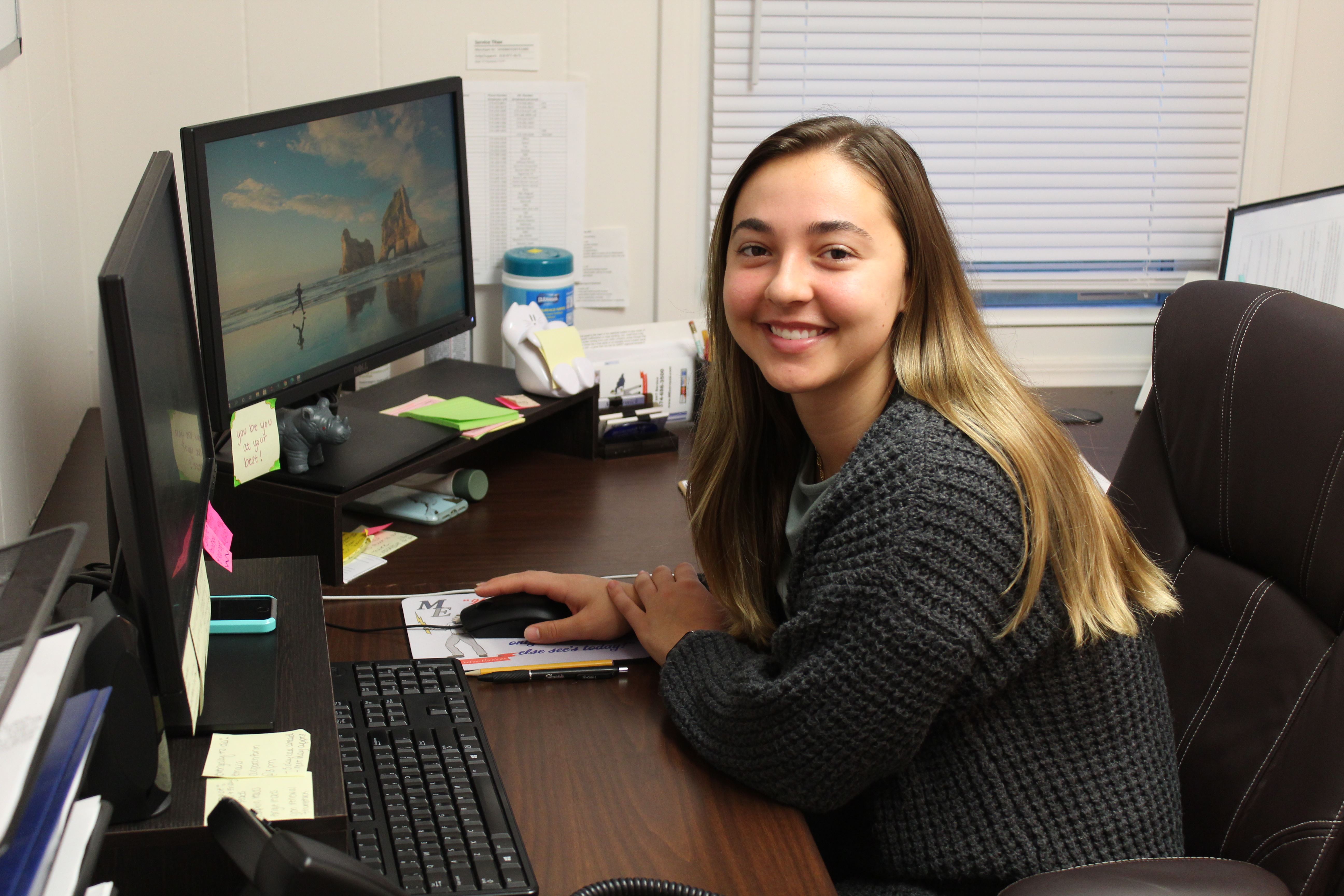 Britley (Customer Service Representative)
As our Customer Service Representative, Britley and is in charge of scheduling, dispatching and managing all aspects of client communications. We were lucky enough to have her join our team Summer 2021. Britley has been working in customer service since she graduated from high school and brings all the essential qualities, skills, and enthusiasm to the position. Britley is a health enthusiast and in her spare time you can find her in the gym lifting weights, playing volleyball, and enjoying the outdoors. She will tell you that the best part of her job is "hearing how happy our clients are when we are able to quickly get to their homes and fix their problem".
Kaidyn(Service Technician)
As a Service Technician, Kaidyn is a hard worker with great attention to detail. His career with McCormick Electrical Services began in high school when he came to work for us as a Warehouse Helper. Coming from a background in farming and landscaping, he has always been mechanically inclined and was drawn to the electrical trade at a very young age. He has completed training with Ultimate Technical Academy, Nexstar's Service System, and is currently finishing up his training with Nextech Academy. Kaidyn enjoys helping our clients and looks forward to new challenges. In his spare time, he tends to his goats and ponies, listens to music, and hunts for morel mushrooms. His advice to homeowners is to "change your smoke detectors".
Noah(Service Technician Trainee)
As our newest Technician Trainee, Noah comes to us fresh out of high school with an eager desire to learn. Noah was drawn to the electrical trade because every day brings on something new. He looks up to his father, a local business owner, and would like to follow in his footsteps and own his own company one day. He's an avid dog lover and in his spare time, you might find Noah playing, coaching, or even reffing a soccer game. Noah's advice to homeowners is to "choose someone professional".
Customer Reviews
We Don't Take Customer Service Lightly
"McCormick Electrical Services Get The Job Done"

- Jason H.

"My service guy came within the time allotted, checked my electric panel, and replaced my smoke alarms to upgraded CO/Smoke alarms. He was very courteous and knowledgeable!"

- Cindee B.

"Excellence In Customer Service"

- Matt N.
Choose ME to Brighten Your Day
Let ME take charge of your electrical needs!
Trusted, Friendly, Background-Checked Team

We only hire people we would trust with our own home and family.

Be safe. Be educated.

Your safety is important to us, so we make it a point to educate our clients to keep you safe.

Same Day Service

We offer prompt service because we know emergencies happen.

Two Decades of Experience

When you call ME, you know we will get the job done right.

Fully Stocked Trucks

We come prepared with all the parts necessary to save you time and money.
Just Call ME
If you need help right away, one call does it all! We will be there in a flash with a fully stocked truck, ready for action. Your satisfaction is guaranteed.