Generator Maintenance Plan
Just call ME for all your electrical needs!
Generator Preventative Maintenance Plan
Ensuring the Maximum Service Life for Your Investment! Serving South Bend & Michiana.
Power outages are becoming more common these days. Our demand for more power is ever increasing – homes are getting larger, and neighborhoods are developing faster. But the electric grid is not growing to handle the increasing demand.
You own a generator system because you recognize your need for dependable power. You rely on it to run in all kinds of weather conditions.
Just like an automobile, your generator requires routine maintenance, to ensure that it is reliable and ready to go.
Not unlike your local power grid, a generator that is not properly maintained is unreliable. If your generator is not ready when you need it, you could find yourself in the dark.
McCormick Electrical Services Inc. Provides Factory Certified Maintenance for
Kohler
Guardian
Dayton
Briggs & Stratton
Eaton
QuietSource
Generac
Winco
GE
Cummins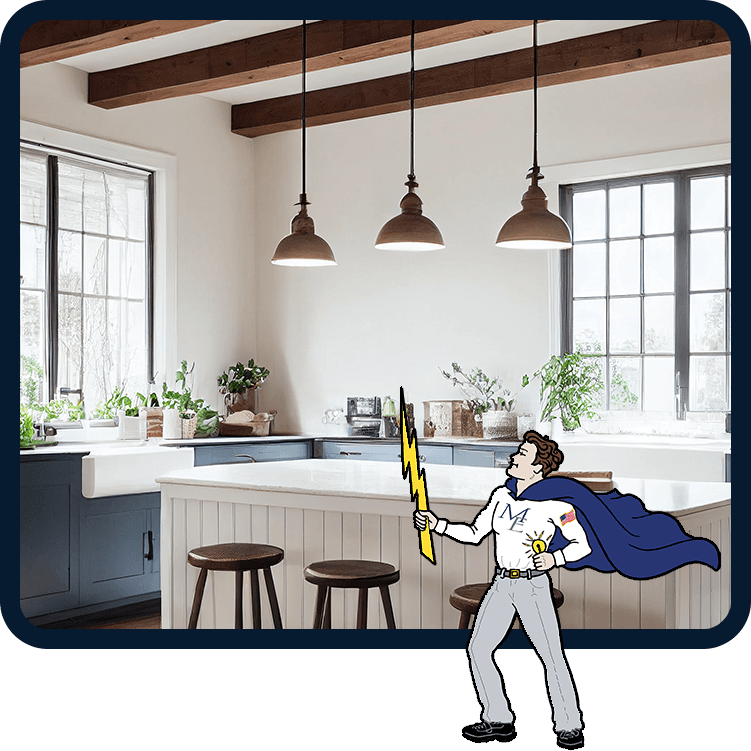 Maintenance Level Options
SUPER VALUE – GM 10: Same as GM1—Semi-annual generator maintenance. 10 years included. Also includes 2 Free Batteries in 10-year time period.
BEST VALUE – GM 5: Same as GM1—Semi-annual generator maintenance. 5 years included. Also includes 1 Free Battery in 5-year time period.
BETTER VALUE – GM 3: Same as GM1—Semi-annual generator maintenance. Same as above, 3 years included.
GOOD VALUE – GM 1: Semi-annual generator maintenance. This includes, but is not limited to removal of debris in and around generator and checking of: battery voltages when running and off, stored warning codes, wire insulation condition, wiring connections, air cleaner, engine mounting bolts, alternator belt tightness, check for oil and coolant leaks, spark plugs, engine oil, low oil, pressure switch, exhaust and fuel pipe connections, output voltage and frequency, perform battery load test, change oil filter, and warm up and running of generator.
Call McCormick Electrical Services Inc. today for pricing and more information at (574) 830-8118.
Customer Reviews

We Don't Take Customer Service Lightly
"Very pleased with everything!"

- Geroge D.

"I couldn't be happier with the end results and how professional and customer service oriented McCormick was from the beginning of the project till its completion."

- Chris T.

"Our experience with McCormick Electrical was outstanding from start to finish. Knowledgeable staff and amazing customer service from the initial phone call to the time of the appointment. I would recommend them to anyone."

- Skye B.

"I was completely floored by the excellent service I received from McCormick Electrical Services, Though my request was for a new circuit installation on my electric panel to connect to a mini-split heat pump and air conditioner in my garage the order was c"

- Alice A.

"McCormick Electrical Services Get The Job Done"

- Jason H.

"My service guy came within the time allotted, checked my electric panel, and replaced my smoke alarms to upgraded CO/Smoke alarms. He was very courteous and knowledgeable!"

- Cindee B.
Flip The Switch & Contact ME

Let ME Brighten Your Day
Here's Why You Should Choose ME
Trusted, Friendly, Background-Checked Team

We only hire people we would trust with our own home and family.

Be safe. Be educated.

Your safety is important to us, so we make it a point to educate our clients to keep you safe.

Same Day Service

We offer prompt service because we know emergencies happen.

Two Decades of Experience

When you call ME, you know we will get the job done right.

Fully Stocked Trucks

We come prepared with all the parts necessary to save you time and money.